Cadu Francis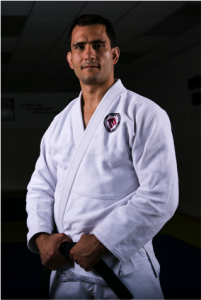 Cadu Francis was born and raised in Sao Paulo, Brazil. He initiated his experience with martial arts by practicing judo from 7-10 years of age. His lifelong Jiu-Jitsu Journey began at the age of 14 when he took self defense classes during PE class in school.
Cadu began attending after school Jiu-Jitsu classes with Fernando Yamasaki and soon realized he wanted to learn more so he signed up for the main academy. Since he was one of the youngest students attending the adult class, Cadu had to learn how to use leverage in order to defeat larger, older, and stronger opponents.
By the age of 19, as a purple belt, Cadu decided to defer his university studies and experience life in Sydney, Australia. There weren't any black belts teaching in Sydney at that time, so Cadu began teaching small group classes a couple of times a week. This ensured that he would have partners to train with as well as providing his first experience consistently instructing a single group in the art.
One year later, Cadu returned to Brazil, determined to improve his skills and performance in the art. Rather than spend time at a traditional job, he began teaching in order to pay his bills and to spend as much time as possible on the mat.
By the age of 22, Cadu was awarded his bachelor degree in Business and also achieved his black belt in Jiu Jitsu. He planned a trip to Europe and arranged, via an acquaintance, to stay with Dutch brothers for a week in return for instructing them in Jiu-Jitsu. This relationship grew and Cadu returned to Holland several times. Ultimately, he devoted three years of his life to the development of Jiu-Jitsu in Europe. Cadu has graduated four Dutch students to black belt. All four regularly visit Cadu in San Diego to train and Cadu Visits them in the Netherlands.
Master Cadu Francis is currently a 3rd degree Black Belt and he has been studying the art for more than 20 years. In addition, Cadu has had the privilege of training with, and learning from some of the best Masters and athletes in in the Brazilian Jiu-Jitsu History such as, Master Saulo Ribeiro, Xande Ribeiro, Murilo Santana, Barbosa, Rodrigo Minotauro.
Cadu handpicked La Mesa/San Diego as the place for him to settle and build the academy he always dreamed of. Here Cadu has the perfect combination of elements: Beach, Sun, Lifestyle and Training.
His classes are remarkable due to the high level of attention, excitement, and discipline, as a Master, he expects nothing but the best from each one of his students. Master Cadu has competed in most of the major Brazilian Jiu-Jitsu tournaments worldwide; therefore, he is able to transmit to his students his vast competition knowledge acquired throughout the years.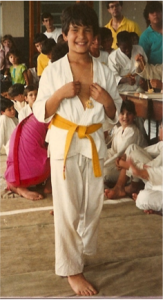 Along with the journey to get his Black Belt, Cadu has accomplished a Bachelor degree in business administration and a Certificate in Fitness.
2012 Worlds Masters Bronze Medalist
2012 National Masters Champion
2009 World No-GI Master Champion
2009 National Master Open Class Champion
2009 Pan American Master Champion
5 x Sao Paulo State Champion
2006 Jiu-Jitsu World Championship Bronze Medalist
2006 Jiu-Jitsu Pan American Bronze Medalist
2004 ADCC Scandinavia Champion
2002 Pan American Bronze Medalist
2000 Brazilian National Championship Bronze Medalist
Gabriela Francis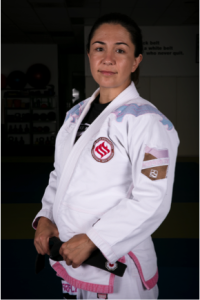 Gabriela Francis was born on the 26th of June 1978, in Rio de Janeiro, Brazil. Since a young girl Gabi showed interest in the body movement. Being a very athletic child she experiment many sports such as gymnastics, horseback riding, climbing, but found out her true interest was in martial arts.
Gabi started her path into martial arts at the age of 5, when she trained Judo at the Flamengo Athletic Club. Later on, as a teenager, she trained Capoeira, a Brazilian cultural martial art mixed with dance. At the age of 17 Gabi switched to Jiu-Jitsu, the gentle art where she would ultimately make her mark as one of Jiu-Jitsu's finest fighters.
Since her early years of Jiu Jitsu training, Gabi has shown interest for competition and stood out in several national and international tournaments. After many years devoted towards the sport, Gabi achieved the rank of Black Belt in 2007.
Along with her Black Belt in Jiu-Jitsu, Gabriela accomplished a Bachelor Degree in Physical Therapy, a Bachelor Degree in Physical Education, a Pilates Certification and a Massage Therapy Degree.
Gabriela Francis has over 16 years of experience in teaching Jiu Jitsu and Submission grappling to children and adults. As co-founder of Jiu-Jitsu Foundation she found a way to share her passion for the sport and her knowledge with the community.
Black Belt Titles
2008 San Diego Super Fight iGrap Champion
2008 Bronze Medallist World Championship
2008 Champion of Best of The West
2007 Silver Medallist No Gi Worlds
2007 Silver Medalist Worlds
Colored Belt Titles
2000 Bronze Worlds
1999 Bronze Worlds
1999 Brazilian Nationals Champion
1998 Silver Pan American
1998 US Open Champion